Divine Soul Art
A View into the Spirit World Through Artwork and Information


Divine Soul Art
---
Divine Soul Art
WELCOME
TO THE DIVINE SOUL ART WEBSITE
Bringing light and awareness of the spirit world through artwork and information.
"I'm not someone who believes in coincidences or accidents. I believe with all my heart that everything happens for a reason. I believe with all my heart that everything that happens, no matter how you choose to perceive it, happens for your own good, so that you might learn something from it."
-James Blanchard Cisneros
If you landed on this page, it is more than likely that your soul is searching for spiritual enlightenment or wanting a spiritual connection. If so, you have come to the right place. Here, you will have the opportunity to leap into the infinite world of spirit as experienced by the author of this website.
Here, you will find spiritual artwork, messages, prayers and much more. This website was designed to assist the reader in achieving a deeper level of spiritual understanding and awareness while enjoying numerous artwork inspired by spirits.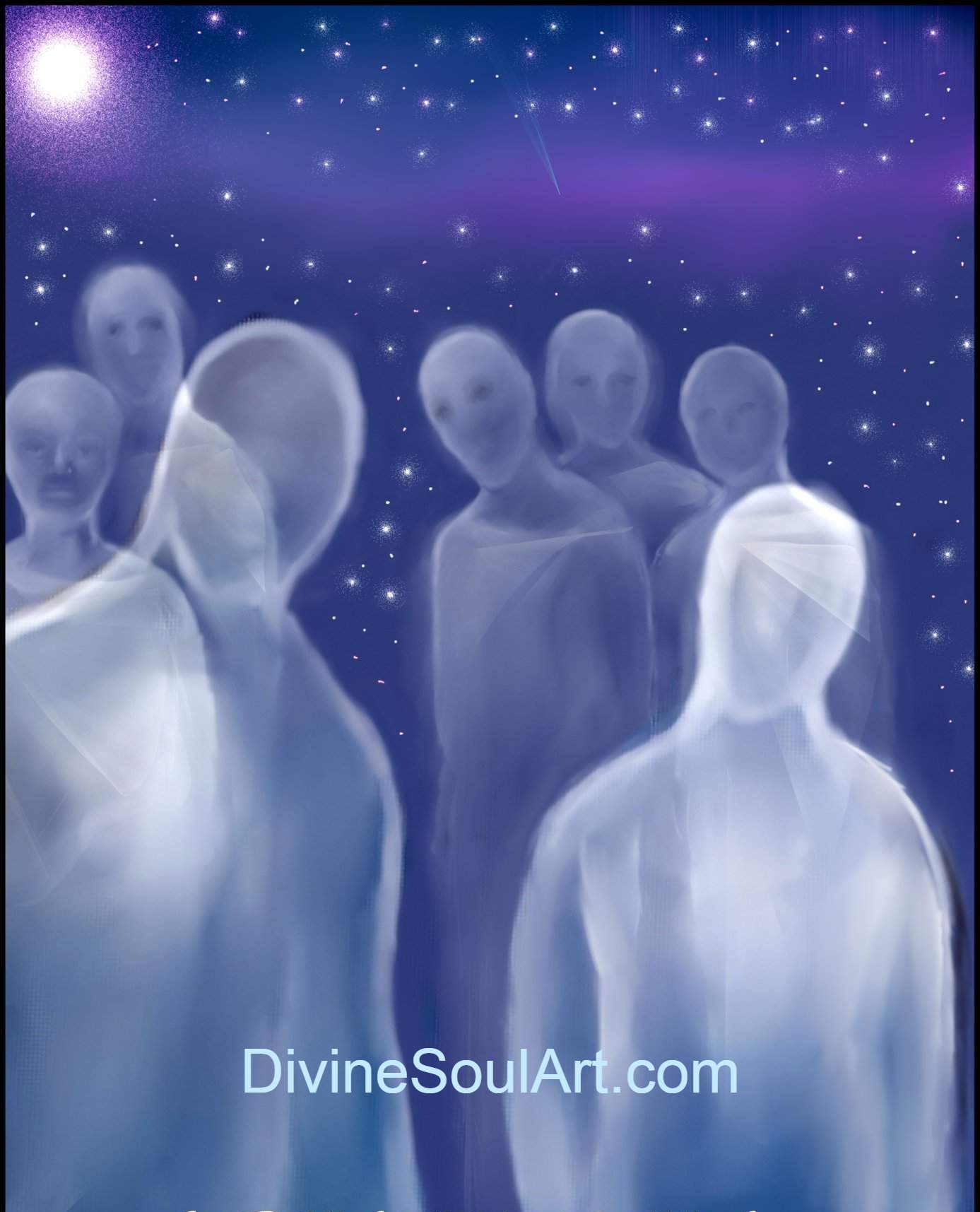 I will be sharing my spirit-inspired artwork, books, personal experiences and more throughout this website Hopefully, through my written words and spiritual artwork, you will be able to journey to the spirit world and discover your spiritual reality.
The material in this website is spiritually uplifting and liberating. It provides the reader a peek of the other side.
It is my deepest desire that after reading this site, the reader will become motivated to continue the search into their personal spiritual existence.
If you wish to  view or purchase any of the artwork presented in this website CLICK HERE and view the full collection with more than 600 spiritual art pieces.
I want to take this moment to thank Solo Build It- Site Built It -a website designed to help individuals create their own website- for making this website a reality. For many years, I wanted to share my spiritual experiences, thoughts, and artwork with the public but did not possess the tools or computer insight to bring forth such a task. Through Soul Build it, my dream was converted into a reality.  
For those individuals who want to create a website, but are afraid of the process, put your fears aside. There is nothing greater than taking control of your fears and turning your dreams into a reality. You will never know how things will turn out unless you try. So, arm yourself with the proper tools, and go for it. I did it, and so can you. 
May the light of God shine upon you and all His/Her children. 

Together, let us venture out and explore the mysteries and beauty of the spirit world. Are you ready? Let me take your hand and show you the way.
I would like to dedicate this website to GOD and HIS/HER spirits of light for make this possible. With GOD all is possible. Without GOD nothing is possible. 
What you will find here
If you enjoy reading spiritual tales CLICK HERE to read a collection of short stories inspired by spirits of light.  
Divine Soul Art