Messages From Spirit Guides

Messages from Spirit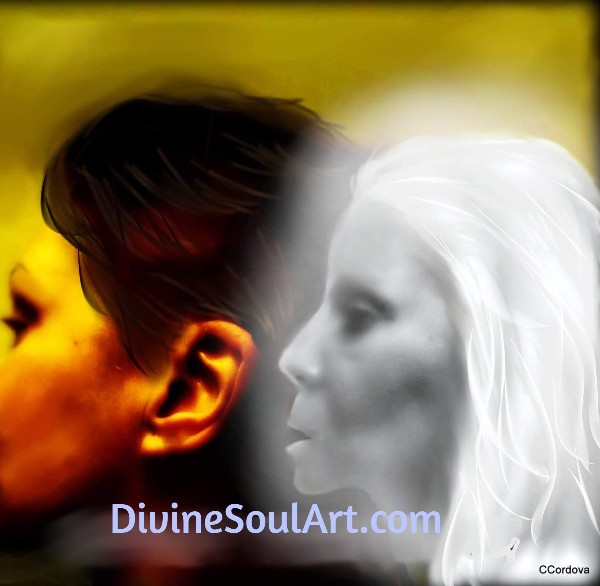 Recent Spirit Guide Message
August 23, 2023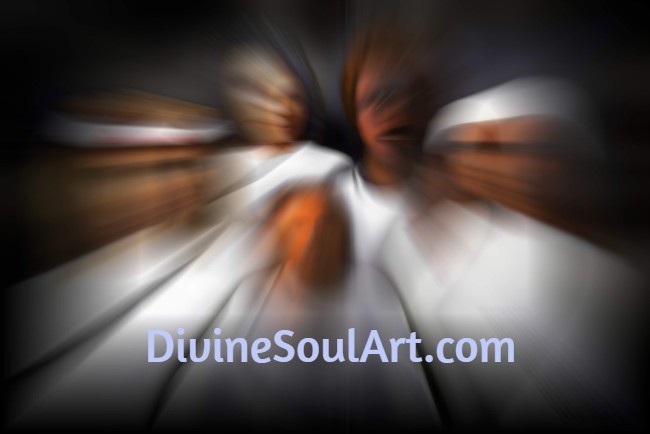 On August 23, 2023, I received a message from a spirit of light, and transcribed it to the best of my ability. Hope it makes sense to you.
"Good evening everyone. I come to bring comfort to those in need.
The world is rapidly changing. For many, the world is being turned upside down.
You need to know you are not alone. We are here. Don't lose faith. Faith will open your heart and bring you comfort during chaotic times.
Move forward toward the light and pray for those who have lost their faith and stopped believing in a better world to come.
The Divine Architect is busy creating, planning, and constructing. However, some individuals are being manipulated by external forces to destroy whatever is created, rebuilt, or renewed.
Outsiders observing your world are witnessing the rapid spread of chaos.
People who are experiencing the turmoil are wondering when the situation will come to an end.

The answer lies in humanity's decision to break free from the forces that are preventing it from changing the current course of things. Everyone has free will.
Some individuals have abandoned their spiritual journey, while others continue on it for the wrong reason, which is to help themselves and not those in need.
People often underestimate the impact of negative energy on their mood and behavior.
Unfortunately, many people resist changing their ways and end up spiraling into darkness.
Pray for them.
However, there are still those who remain faithful with good intentions of helping those who are lost.
The time is coming for changes to occur in many people's lives.
Listen to the Spirits of light.
It is not about what you want but what you have been selected to do in this lifetime. Follow the path.
New spiritual tools, abilities, and ideas will become accessible to those who have undergone spiritual activation.
Be prepared for the forthcoming transformations.
Expect more profound dreams and revealing visions.
Your physical body is essential to your incarnate spirit. For the incarnate spirit to fulfill its life mission on Earth, you must take care of the physical body and not abuse it. Stop overloading the body with unnecessary stress.
What is meant to happen will occur. You will not be able to stop it. However, you can learn and work to improve things to prevent it from happening again.
Maintain a healthy diet, stay active, drink plenty of water, and do breathing exercises.
You need to keep the body strong to work with the spirits entering your world and confront the unknown.

Peace and Light.
Your friend from the High Realm
Spirit Message 1
Lady of Sorrow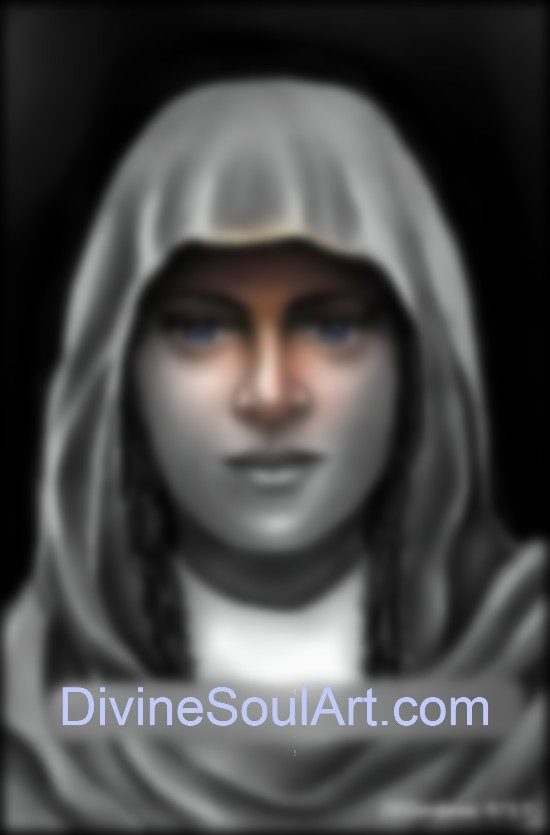 The Year was 2017.
While sitting in a crowded train, I closed my eyes. Immediately, I saw the image of a woman with tears in her eyes. She was not of these times.
Her garbs were similar to those worn by women in an ancient era. Although her mouth was moving, I could not hear the sound of her voice. Amazingly, I understood everything she said. She was sharing a spiritual revelation. 
The moving train, the train announcer, and the chatter of the people nearby no longer matter. While my body remained seated in the congested subway car, all of my senses were momentarily absented. Unexpectedly, I had stepped out of my present situation to enter another dimension- a dimension where communication between humans and spiritual beings is facilitated.
Then, she stopped speaking, and began fading away slowly. I opened my eyes and looked around startled.
"What had just happened to me? I asked myself.
I looked out the subway car window and noticed that the car had not moved much. It was in between stations. What appeared to be a long time was approximately a minute.
Instantly, I began searching in my bag for a pen and paper. I needed to write down the message before it disappeared. I began writing on the back of a store receipt.
The following is what I wrote down of the spiritual revelation from the best of my recollection.
"Once again, I come to you; and again, I bring a profound message. The tears that you see are tears for humanity. They are tears of sadness and disappointment. They are the tears of a mother who cries for her children.
On several occasions, I have come down to warn you about your destructive ways. I have told you of God's great displeasure, and have offered ways for you to amend your demeanor. However, you continued to move in the same path without any remorse or change.
Many have traded their love for God for the love of money. While others have stomped on everything He stands for. Now, the time is getting closer for you to hear a cry that will resonate around the world. It will be a sound of destruction, despair and immense sadness.
The earth atmosphere is rapidly changing causing catastrophic events around the world.
The negative energy that is being emitted by humanity is creating a strong force that is pulling the earth towards darkness and calamity. The world, as you know it now, will no longer exist.
You have witnessed war, destruction, hunger, death and so on. Still, you continue to make the same mistakes. You shut your eyes and ears in order to ignore the cries of your less fortunate brothers and sisters.
You cry for God's help when you feel there is no hope, and blame Him when things do not turn out the way you want. You are willing to receive, but not to give.
Many of today's youth kill for the simple thrill of killing- brother killing brother. Love for humanity is fading away. Love is being replaced by hate and immense anger.
People are enslaved; children are abused; elderly are abandoned; people are murdered, and the list goes on. All of Jesus' teachings have been shut out of the conscious mind.
The time for salvation is now. Reach out to God and follow the path of righteousness.
Pray to God and express your love. Shift the energy around. Unchain yourself from the dark and negative energy that encircles the earth's atmosphere and is keeping you captive. Create a strong positive force and prevent the earth from entering a cycle of darkness. The time is now. Save yourself before the unleashing of massive destruction.
Lady of Sorrow- Spiritual Guidance and Message
STOP THE VIOLENCE AND MADNESS
Spirit Message 2

Spiritual Angel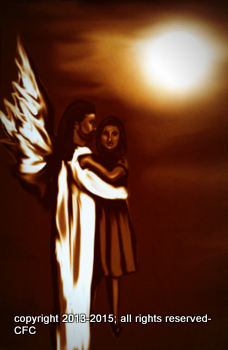 Year 2013
Recently, I had a spiritual vision. In the vision, I saw myself standing on a dance floor. Suddenly, a tall man appeared. It was my Guardian Angel. He grabbed my hand and held it gently. His hand was twice the size of mine. Then, he directed me to the center of the room. I followed without any hesitation.
The music started playing, and we started dancing. In the beginning, everything was going smoothly. We danced around and around, and I felt full of energy and confidence. Every step I took seemed effortless, and it felt like I was dancing on air.
However, as we continued to waltz around the room, I felt a heaviness consuming and restricting my body. It was as though someone had drilled a hole in the top of my head and poured a heavy substance into it, causing my body to cease all body movements. The more I struggled to regain control of my body, the less successful I was. I felt powerless, frustrated, exhausted, and defeated. It was pointless to try. My body was unresponsive, and my legs lacked the stamina to move on their own.
Although I wanted to stop, for I felt it was impossible to continue, my Guardian Angel would not allow it. He held me firmly and securely, and prevented me from giving up.
At times, I felt myself regaining control of my body, but only to be disappointed. The heaviness and immobility would reappear leaving me powerless.
As my situation began to deteriorate, my Guardian Angel held me tightly and would not let go.
At one point, I lost consciousness. When I came to, I found myself in the arms of my Guardian Angel dancing to the beat of the music. Not once did we stop. Meanwhile, voices around the room were encouraging me to go on and not give up.
Interpretation
I believe my Guardian Angel was reminding me to never give up, regardless of the circumstances.
Spirit Message:
Whenever you feel discouraged and powerless, call your Spiritual Angel to lift you up and give you the fortitude you need to continue.
God has placed this Angel by your side to assist you along the way.
If you do not see an immediate change in your situation, perhaps, it is due to a life lesson you need to work through a bit longer before moving on.
Regardless of what you are presently experiencing, your Spiritual Angel is always there for you and will never abandon you.
Spirit Message 3
Star Seed Individuals
Year 2023  
THE SPIRIT HAS REVEALED THAT THE SUICIDE RATE AMONG STAR-SEED INDIVIDUALS HAS INCREASED.
THESE INDIVIDUALS HAVE LITTLE KNOWLEDGE OF THEIR PURPOSE ON THIS PLANET AND BECOME OVERWHELMED BY THE NEGATIVE ENERGY AROUND THEM.
THEIR LONGING TO RETURN HOME (THEIR PHYSICAL BODY IS UNAWARE OF WHERE HOME IS, BUT THEIR SOUL KNOWS) BECOMES VERY STRONG INSIDE THEM.
SINCE CHILDHOOD, STAR-SEED INDIVIDUALS HAVE ALWAYS FELT OUT OF PLACE ON THIS PLANET AND YEARNED TO RETURN TO THEIR TRUE HOME.
TWO TYPES OF STAR SEED INDIVIDUAL:
1-VETERAN STAR SEES INDIVIDUAL
AS A VETERAN INDIVIDUAL, YOU MAY HAVE COME TO THIS PLANET MANY TIMES, AND THEREFORE, YOU ARE MORE AWARE OF THE INTENSE ENERGY ROAMING AROUND.
THIS ENERGY CAN INTERFERE WITH YOUR ENERGY FIELD AND CAUSE YOU TO EXPERIENCE TIREDNESS, ILLNESS, HEADACHES, EMOTIONAL STRESS, AND OTHER EFFECTS. YOU MIGHT FEEL LIKE A MAGNET, ATTRACTING THE ENERGIES OF OTHERS MORE SO.
IT'S VITAL TO RECHARGE FREQUENTLY TO REMOVE UNWANTED ENERGY AND STRENGTHEN YOUR ENERGY FIELD FOR YOUR WORK ON THE PLANET.
2-NEWBIES:
ON THE OTHER HAND, NEWBIES ARE NEW TO THIS PLANET AND MAY NEED TO BECOME MORE FAMILIAR WITH THE DIFFERENT TYPES OF ENERGY PRESENT HERE.
IT IS EASY FOR THEM AND BECOME OVERWHELMED DUE TO THE LACK OF UNDERSTANDING.
THESE INDIVIDUALS NEED TO SEEK GUIDANCE IN ACTIVATING AND UNDERSTANDING THEIR PURPOSE HERE.
WHEN SEEKING GUIDANCE IN THEIR ACTIVATION, FINDING A GENUINE STAR SEED INDIVIDUAL RATHER THAN SOMEONE PRETENDING TO BE SOMETHING THEY ARE NOT IS CRUCIAL.
THE SPIRIT ADVISED THAT INDIVIDUALS WHO IDENTIFY AS STAR SEEDS SHOULD POSSESS CITRINE, DRINK PURIFIED CRYSTAL WATER, AND WEAR A BRACELET OR NECKLACE WITH SEVEN STONES OR CRYSTALS CORRESPONDING TO THE PLANETS.
WEARING A BRACELET OR NECKLACE IS IMPORTANT DURING SPIRITUAL WORK TO AVOID RECEIVING ANY UNWANTED ATTACHMENTS.
A GOOD TIME TO CALL UPON THE ENERGY OF THE UNIVERSE AND CONNECT WITH YOUR GUIDING ENERGY IS AT NIGHT WHEN THE SKY IS CLEAR.
AS A STAR-SEED INDIVIDUAL, YOUR MISSION IS TO PLANT SEEDS OF POSITIVITY IN THE HEARTS AND MINDS OF PEOPLE.
HOWEVER, THIS TASK HAS BECOME INCREASINGLY CHALLENGING IN RECENT TIMES. NONETHELESS, YOU SHOULD NEVER GIVE UP AND CONTINUE YOUR WORK, PLANTING ONE SEED AT A TIME.
IT'S IMPORTANT TO REMEMBER THAT OTHERS HAVE MISUNDERSTOOD MANY STAR-SEED INDIVIDUALS, BUT IT'S OKAY. YOU CANNOT EXPECT OTHERS TO UNDERSTAND OR FEEL WHAT YOU DO. THEY SEE LIFE THROUGH ONE LENS, WHILE YOU SEE IT THROUGH VARIOUS LENSES
Spirit Message 4
Message for 2023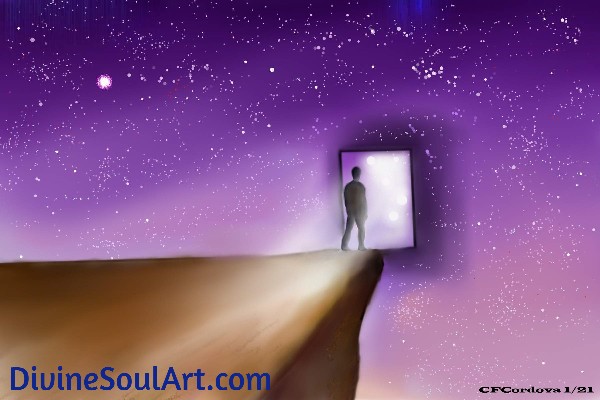 Be patient. The heavens will open up and deliver what you have been searching for.
Why? Because you are worthy of receiving.
Always present the best version of yourself. Never try to be someone else.
You cannot change what you did wrong in 2022, but you can make 2023 your best year.
Worry less and smile more.
What is meant to happen will happen. Worrying will not help you. It will only make you sick.
Some will fly while others will fall. However, falling is not important. What is important is that you get up and continue to move ahead.
Many false prophets/mediums will surface. Do not be guided by them.
Use your head and consult your spirit team. Follow your heart. Don't allow anyone to deceive you, for you know what is right and wrong.
Stay in the light.
Spirit Message 5
Mayan Prophecy 2012

Energy Shift
Back in 2011, there was a growing worry about the upcoming year of 2012 due to the Mayan Prophecy.
Here is a concise summary of the prophecy and a message from spirit guides.
According to Wikipedia, the 2012 phenomenon, "comprises of eschatological beliefs that cataclysmic or transformative events will occur on December 21, 2012, which is said to be the end-date of a 5,125-year-long cycle in the Mayan Long Count calendar. Various astronomical alignment and numerological formulae related to this date have been proposed."
There are various interpretations concerning the date above.
One suggestion is a new beginning where the Earth and its inhabitants will experience a positive spiritual transformation.
Another suggestion is the end of the world where catastrophic events will take place.
Yet, another suggestion is that the date carries no great importance
People's Beliefs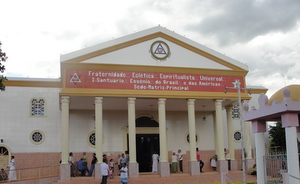 Spiritual Practice
On a trip to the City of Eclectic Temple in Goias, Brazil, in late 2011, one member of the group expressed concern about the upcoming year of 2012.
He believed that it would be a time of catastrophic events.
According to him, many families have been relocating to Goias, Brazil in the past few years.
He believes that this is because they are preparing for an impending disaster.
Goias is situated in the central region of the country and has an altitude of 750 to 900 meters above sea level.
"It is one of the crucial locations where people will find safety," he added.
Reply from a Spirit Guide
Spirit Realm
On that particular night, I received a message from a spirit regarding the aforementioned topic.
Below, I have provided a summary of the message.
There is a misconception regarding the year 2012. The actual year when a significant change in the earth's atmosphere will occur is yet to come.
This event will take place when the planets shift cycles, causing an abrupt transformation in the atmosphere.
There are currently significant changes happening on Earth that serve as warnings. It's crucial for humans to pay attention and analyze their surroundings.
A negative energy field is rapidly spreading and affecting some individuals. Unpredictable events are occurring across the globe.
Instead of worrying about the events of 2012, focus on making positive changes within yourself and in your surroundings.
Live a life filled with love, respect, and devotion towards God and others.
By helping yourself, family, friends and others, you can contribute towards making the world a better place.
Don't waste your time and energy on worry, channel it towards creating a better future.
Feeling worried is a harmful emotion that can hold an individual back. It's a fear that can cause them to become stuck and unable to progress.
The more you worry, the more negative vibes you generate.
Don't stress about 2012. Focus on being productive and generating positive vibes.
Treat others with kindness and let positivity and joy radiate throughout everything and everyone.
Take 10 minutes every day to send positive energy to the world.
This act of sending light can assist in the dispersion of negative energy that surrounds our world.
Spirit Message 6



Your Destiny
An immense layer of negative energy is consuming Earth. It is slowly become part of the Earth's atmosphere. As the earth grows more fragile and unpredictable, its destiny is becoming more uncertain.
Man has decided to write his own chapter on the future of the earth without any Divine consultation or guidance. He has become the master and god of the universe.
He has unplugged the cord that connects man to the Almighty. He has cropped off the Divine hand that cradles the earth.
Without the supportive guidance of the Divine hand, the Earth is swiveling erratically. Years, months and days are becoming shorter; and natural disasters are becoming more frequent.
Slowly, the Earth is entering into a dark and unpredictable cycle. It is a cycle created by man's vanity and false beliefs.
People are quick to blame God for all the wrongdoings occurring on Earth. It is easier to blame someone else than to face your inner demons and take responsibility for your actions.
Humans are all responsible for the condition of the planet- from the person who creates bombs to destroy humans in the name of God to those who pollute our air, streets, beaches, etc.
You need to stand together- Black, White, Yellow, Brown, Christians, Muslims, Hindus, Jews, Buddhists, etc., as brothers and sisters, and work to save your planet. Create a cocoon of positive energy, and extinguish the negativity that is suffocating us. The future of this planet is in your hands.
Go Back 
Click The Link Below To Read More
A Strong Connection to the Universe
Messages from the spirit world - It is not the end but the beginning.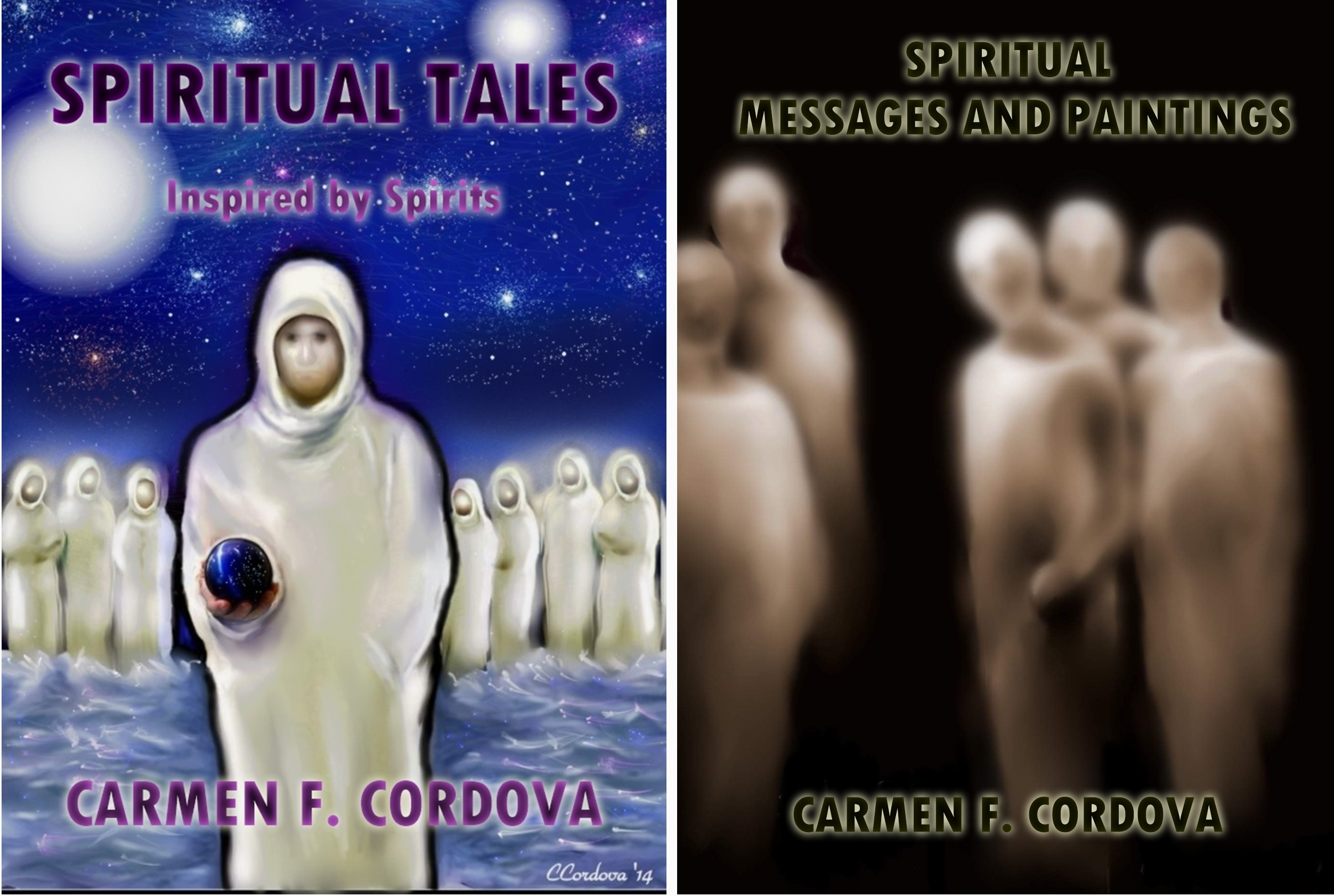 Click on the fine art america logo below to view more than 600 pieces of spiritual artwork