Spiritual Message For 2012   From Spirit
Spiritual Message For 2012
According to Wikipedia, the 2012 phenomenon, "comprises of eschatological beliefs that cataclysmic or transformative events will occur on December 21, 2012, which is said to be the end-date of a 5,125-year-long cycle in the Mayan Long Count calendar. Various astronomical alignment and numerological formulae related to this date have been proposed."
There are various interpretations concerning the date above. One suggestion is a new beginning where the Earth and its inhabitants will experience a positive spiritual transformation. Another suggestion is the end of the world where catastrophic events will take place. Yet, another suggestion is that the date carries no great importance.
Last year, I was part of a conversation about the upcoming 2012 event(s).
During the conversation, a member of the City of Eclectic Temple expressed concern about the upcoming 2012. He believed that 2012 would be a year where catastrophic events would occur.
In recent years, he said, numerous families have been moving to Goias, Brazil. He felt that the cause was in preparation for the upcoming calamity. Goias is located in the central part of the country and is 750 and 900 m above sea level. "It is one of the several key areas where people will be saved," he stated.

That night, I received a message from spirit concerning the above-mentioned. Below is a summary of the message.
The 2012 date is a misinterpretation. The year will be much later. It will be when the planets will change cycles creating an abrupt change in the earth's atmosphere.
Earth changes are taking place right now. These changes are warning signs. Human beings need to examine what is happening around them and take heed. A negative energy field is expanding rapidly. Some individuals are being consumed by it. From one side of the world to the other side, unforeseen events are developing.
Do not waste your time and energy worrying about the upcoming events of the year 2012. Take the time and energy to make inner and outer changes. Live a life of respect, love and devotion to God. Save the world by helping yourself and others.
Worrying is a negative emotion that keeps the person imprisoned. It is a fear that can paralyze the person preventing them from moving forward. The more the person worries, the more negative energy is created.
Instead of worrying about 2012, be productive and create positive energy. Be kind to one another, and allow the Divine Light to permeate everywhere and everything.
Take 10 minutes, at 9 pm Eastern Time everyday, to send light to the world. By sending light, you are helping in the dispersal of the negative energy that engulfs the world.
Go Back To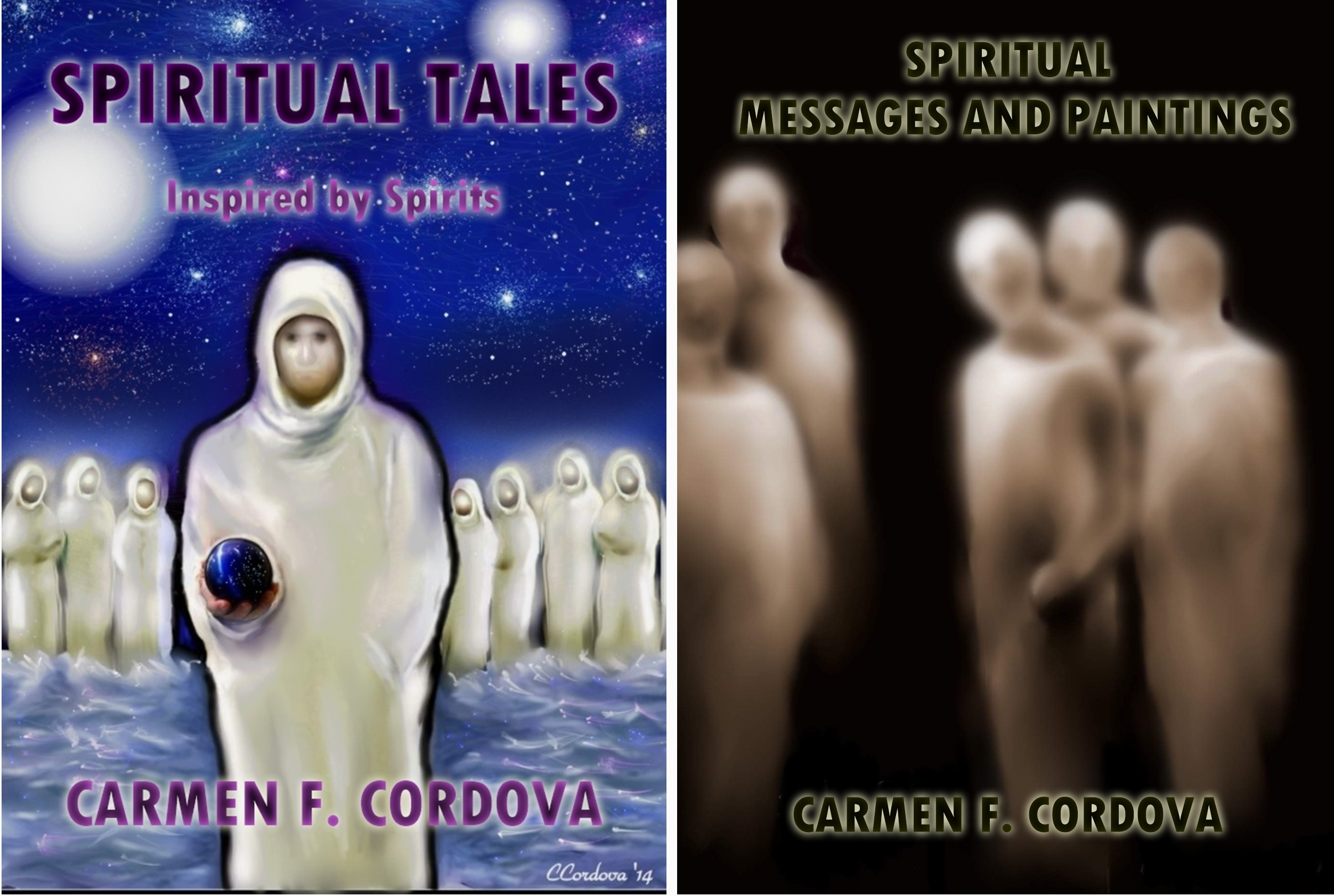 Inspirational books with mind boggling adventures and spirit messages. Buy Spirit Messages  and/or Spiritual Tales. Read what spirits have to say.  
Don't wait any longer. Buy these books.

Click on amazon.com/author/carmen-cordova and start the journey.
spiritual messages, spiritual messages