Father Have Mercy On Us


Forgive us for having offended YOU
Father GOD Speaks
Father Have Mercy On Us
GOD speaking-   "Why have you cast me out of your life? Why am I no longer in your heart? Have I not been a good father? I have loved you from the beginning of time and will continue to love you to the end.
"I have provided water to quench your thirst, food to alleviate your hunger, and shelter to keep you warm. And more importantly, I have given you the greatest gift of all- free will.
In addition, I had sent my beloved son, Jesus to teach and show you the way to the light.
"Still, you reject my steadfast love and evict me from your heart.
"You spend hours on your cell phones, iPods, and computers but cannot take a few seconds to lift your head and say hello to me.
"Many speak my name only to manipulate others for their own personal gains. They hide behind my name to do their wrongful acts. Their lips utter my name, but their hearts are empty. They are far removed from the truth about me.
"Others accuse me of generating all the havoc the world is presently facing. They regard me as a God of vengeance and hate.
"I have given you a home called Earth and allowed you to make choices to improve, beautify and aggrandize the land for the enjoyment of all. Instead, your greed has led you to destroy, pillage, and pollute the land. Your greed and malicious ambition have turned you against your brother and me.
"I am a God of love, compassion, forgiveness and abundant mercy. I wish for all my children-Black, White, Brown, Yellow, Red, Christian, Jewish, Buddhist, Hindu, and Muslim- to love one another the same way I love you all.
"I do not reside in holy books or on the lips of empty souls. I reside within you- waiting patiently for you to open up your heart and let me in.
"From time to time, I have come down to visit my children. Recently, I came down and disguised myself as an elderly homeless woman. Only a hand full of my children stopped and offered me coffee and/or something to eat, while the rest of my children walked by ignoring my presence. They were busy sending text messages, talking on their cell phones or listening to music on their iPods. And, some simply looked at me with repugnance.
"As I walked from one end of the world to the other end, I noticed the separation of my children due to race, creed, class, economic status, and/ or color of skin.
"It saddened me to see the broken chain among all the religions. Instead of unity, I witnessed separation, hate, and destruction."
"Many have used my name to wage war and create havoc. They are religious fanatics who are full of hate. They are ignorant and stubborn souls who refuse to comprehend and accept my simple doctrine of love and compassion.
"All religions were created for you to communicate with me. The surface is different, but the foundation is the same. Whether you are Christian, Jewish, Buddhist, Hindu or Muslim, you are all my children, and I love you all the same.
"To liberate yourself from the negativity of the world, you need to release the inner hate, respect the religious beliefs of others, reach out to those less fortunate, and love one another as I love you.
"Christian, Jewish, Buddhist, Hindu, Muslim and others unite and become one voice- the voice of peace, love, compassion and great mercy. Reach out to your brother regardless of his or her race, creed, economic status, class or color of skin. Save yourself and the world.
"I will be waiting patiently for your return.
"Remember, I have loved you from the beginning of time and will continue to love you to the end."
father have mercy on us, father have mercy on us
LET GOD'S MERCY BE WITH US NOW AND ALWAYS
PRAYERS FOR PEACE

Lord, Have Mercy on Us
Christian Prayer for Peace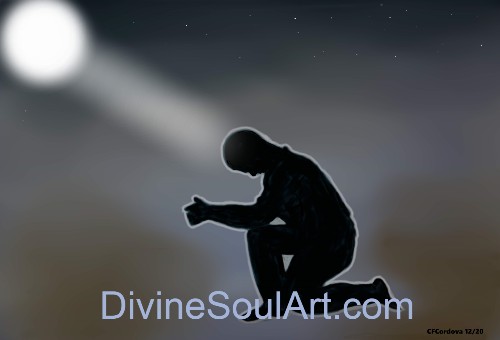 "Lord, make me an instrument of your peace. Where there is hatred, let me sow love; Where there is injury, pardon; Where there is doubt, faith; Where there is despair, hope; Where there is sadness, joy. O Divine Master, grant that I may not so much seek To be consoled as to console, To be understood as to understand, To be loved as to love. For it is giving that we receive. It is in pardoning that we are pardoned. It is in dying to self that we are born to eternal life. Amen."
Jewish Prayer for Peace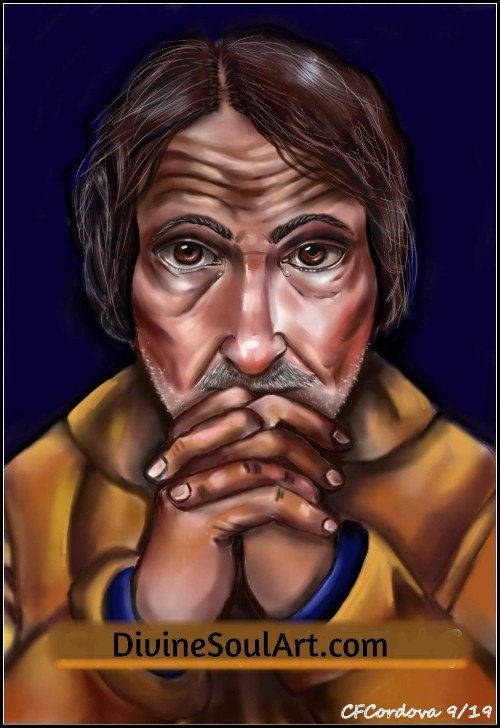 "Come, let us go up to the mountain of the Lord, that we may walk the paths of the Most High. And we shall beat our swords into plowshares, And our spears into pruning hooks. Nations shall not lift up sword towards nation – Neither shall they learn war anymore. And none shall be afraid. For the mouth of the Lord of Hosts has spoken."
Buddhist Prayer for Peace
"May all beings everywhere plagued with sufferings of body and mind quickly be freed from their illnesses. May those frightened cease to be afraid, and may those bound be free. May the powerless find power, and may people think of befriending one another. May those who find themselves in trackless, fearful wildernesses – the children, the aged, the unprotected – be guarded by beneficent celestials, and may they swiftly attain Buddhahood."
Hindu Prayer for Peace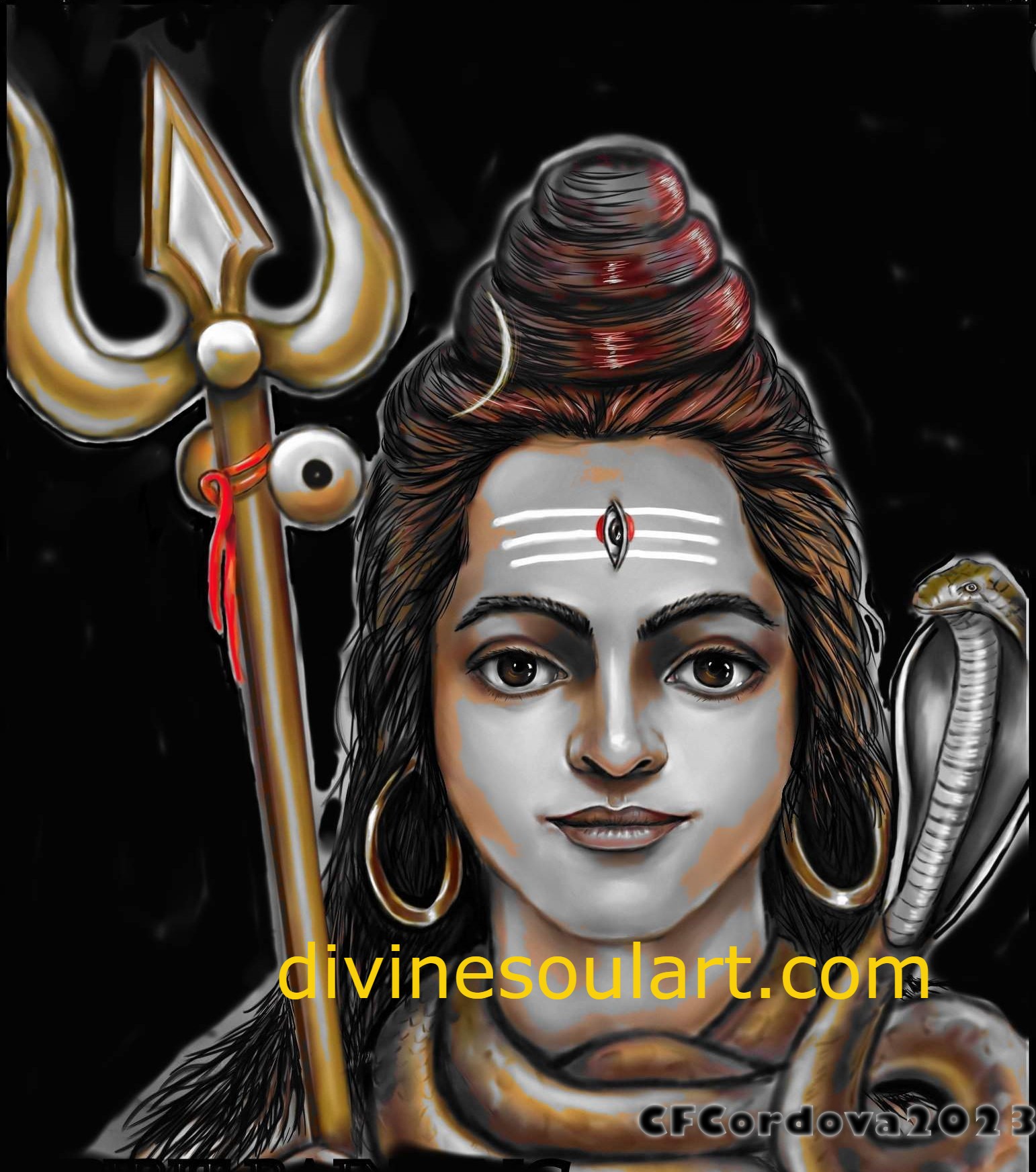 "O God, lead us from the unreal to the Real. O God, lead us from darkness to light. O God, lead us from death to immortality. Shanti, Shanti, Shanti (Peace, peace, peace) unto all. O Lord God Almighty, may there be peace in celestial regions. May there be peace on earth. May the waters be appeasing. May herbs be wholesome, and may trees and plants bring peace to all. May all beneficent beings bring peace to us. May all things be a source of peace to us. And may your peace itself, bestow peace on all, And may that peace come to me also."
Muslim Prayer for Peace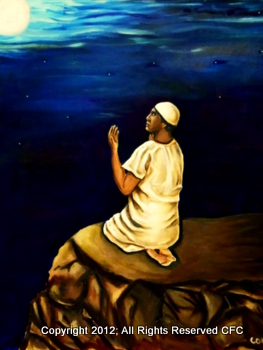 "In the name of Allah, the beneficent, the merciful, Praise to the Lord of the Universe who has created us, And made us into tribes and nations; That we may know each other, Not that we may despise each other. If the enemy inclines toward peace, Do you also incline toward peace. And trust God, for the Lord is the one that hears and knows all things. And the servants of God, most gracious are those who walk on the Earth in humility, And when we address them, we say 'PEACE."
During these difficult times, May God forgive our transgressions and help us see the light. Let us help each other and apply Jesus Christ's words- "Love each other as I have loved you."
May There be Peace on Earth. 
Heavenly Father Have Mercy on Us
Go Back To
Spiritual Messages and Paintings and Spiritual Tales books are now available on Amazon.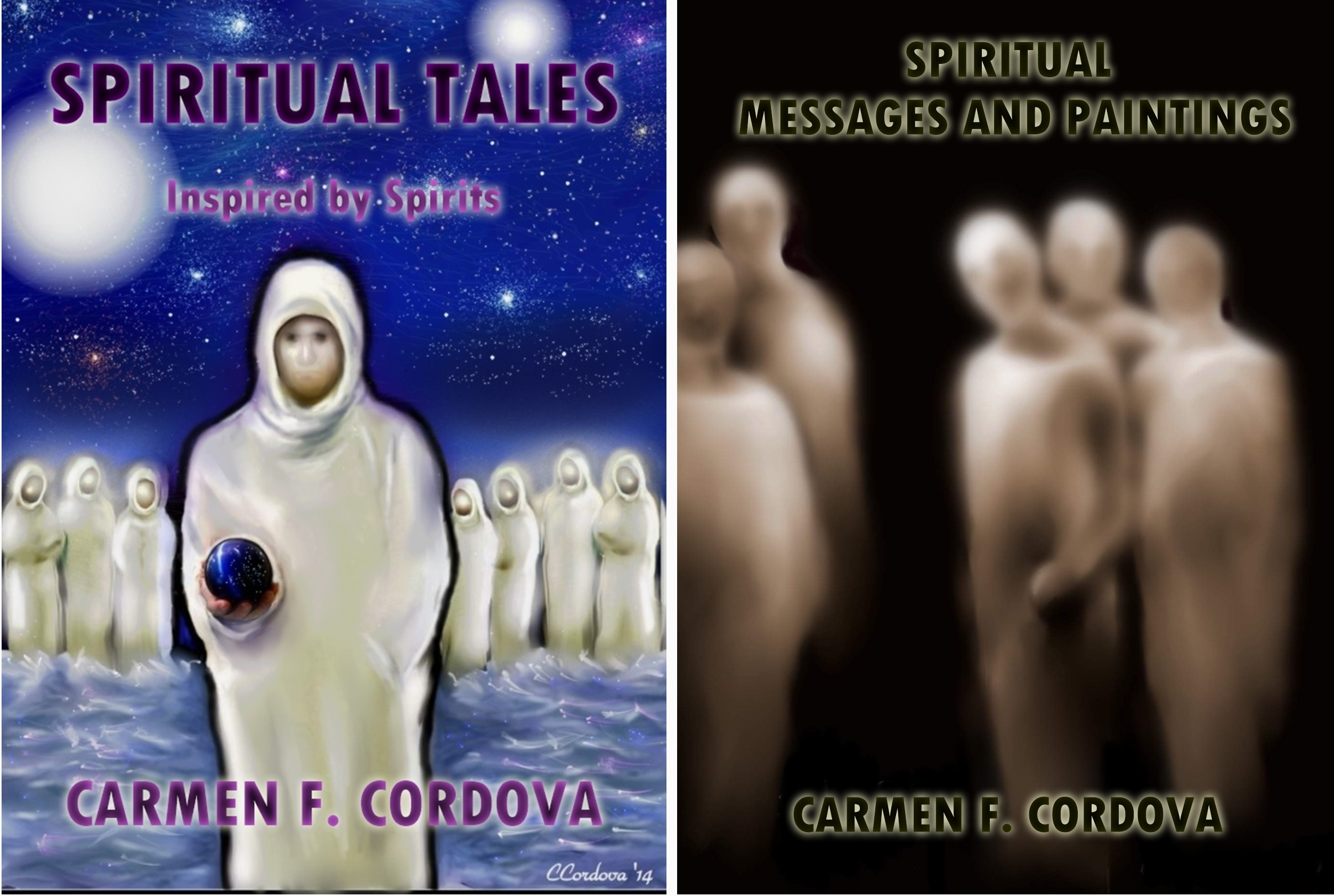 Click on the fine art america logo below to view more than 600 pieces of spiritual artwork