Destiny of Humanity
An Unpredictable Future 
A Message from Spirit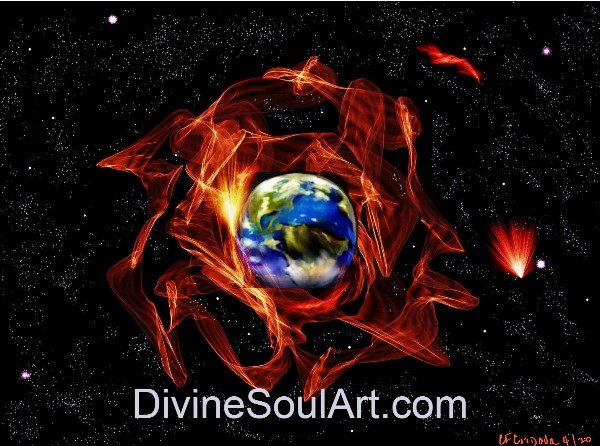 Destiny of Humanity
An immense layer of negative energy is consuming Earth. It is slowly become part of the Earth's atmosphere. As the earth grows more fragile and unpredictable, its destiny is becoming more uncertain.
Man has decided to write his own chapter on the future of the earth without any Divine consultation or guidance. He has become the master and god of all.
He has unplugged the cord that connects man to the Almighty. He has cropped off the Divine hand that cradles the earth.
Without the supportive guidance of the Divine hand, the Earth is swiveling erratically. Years, months and days are becoming shorter; and natural disasters are becoming more frequent.
Slowly, the Earth is entering into a dark and unpredictable cycle. It is a cycle created by man's vanity and false beliefs.
People are quick to blame God for all the wrongdoings occurring on Earth. It is easier to blame someone else than to face our inner demons and take responsibility for our actions.
We are all responsible for the condition of the planet- from the person who creates bombs to destroy humans in the name of God to the person who pollutes our air, streets, beaches, etc.
We need to stand together- Black, White, Yellow, Brown, Christians, Muslims, Hindus, Jews, Buddhists, etc., as brothers and sisters, and work to save our planet. Let us create a cocoon of positive energy, and extinguish the negativity that is suffocating us. The future of this planet is in our hands.
Peace
Dear GOD, forgive us our sins and for offending you. I ask you to help us attain  peace on Earth and become one in the fight against evil. 
Show us, once again, how to treat each other with love and compassion, and destroy any hate that resides inside of us. 
Guide us into the right path, for we are lost children in need of your love and guidance. Please don't give up on us.
GOD, help us to find the path to your Divine Light. Help us to fight all negative energies that surround us. Give us the strength to overcome all obstacles. I am ready to become a soldier in your army. May YOUR will be done. 
Prayer For Peace On Earth
O God, who would fold both heaven and earth in a single peace:
let the design of thy great love
lighten upon the waste of our wraths and sorrows:
peace among nations,
peace in our dwellings,
and peace in our hearts:
through thy Son our Saviour Jesus Christ.
Amen (prayerist.com)
A Prayer for World Peace

Lord Jesus, You came that the world might know the peace that You have experienced with the Father eternally. Yet, You taught us that in this life there will be wars and rumors of wars. Nations will rise against nations as violence works itself out in the world. However, through You, the world may be saved. O Lord, send Your spirit into the hearts of all men, that the world might know true peace through Your abundant mercy. Amen. (connectusfund.org)
 Cheyenne Prayer
Let us know peace.
For as long as the moon shall rise,
For as long as the rivers shall flow,
For as long as the sun shall shine,
For as long as the grass shall grow,
Let us know peace.
— Cheyenne Prayer
Unity Prayer

Father, You sent Your only begotten Son into this world to bear our flesh and to save us. In His mission, He taught us about Your heart. You are surely a God of peace who abhors violence. Wherever possible, You encourage unity. He taught us to follow Him, to be the salt of the earth, and to make peace wherever we can. Lord, teach us to be peacemakers and to walk in a manner that reflects the wondrous peace that is given through Your Spirit in Christ, our Lord. Amen (connectusfund.org)
A Buddhist Prayer for Peace
May all beings everywhere plagued with sufferings of body and mind quickly be freed from their illnesses.
May those frightened cease to be afraid, and may those bound be free.
May the powerless find power and may people think of befriending one another.
May those who find themselves in trackless, fearful wildernesses - the children, the aged, the unprotected - be guarded by beneficent celestials, and may they swiftly attain Buddhahood.
Let us unite and pray to save this planet. If we can become one with love and compassion for each other, we can push away the negative energies and make way for the positive energies to come through. 
May GOD forgive us and have mercy on us. 
destiny of humanity, destiny of humanity
Go Back To
To continue reading more spiritual messages, click here and purchase your ebook copy of Spiritual Messages and Paintings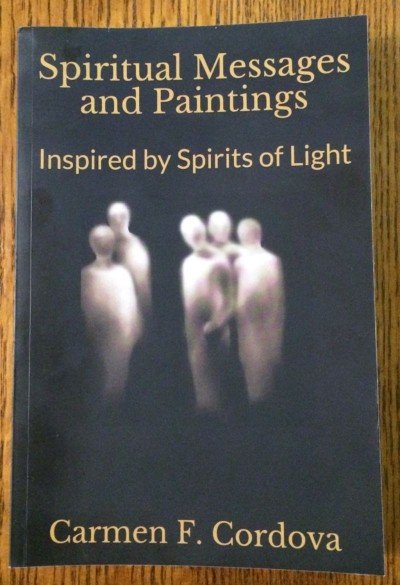 Click on the fine art america logo below to view more than 600 pieces of spiritual artwork